I get commissions for purchases made through links in this post. As an Amazon Associate I earn from qualifying purchases.
This post assumes you've got a few gigs under your belt and have a business card and website to throw around. If not, check out my previous article here.
You've heard it dozens of times. If you want to spin at a venue go every week, get to know the staff. Hope. Pray.
MAYBE you'll work your way on the decks. After, what… months? Hundreds of dollars spent on booze? Tons of precious weekend time? Feeling like a jackass as you try to befriend someone when they're trying to work?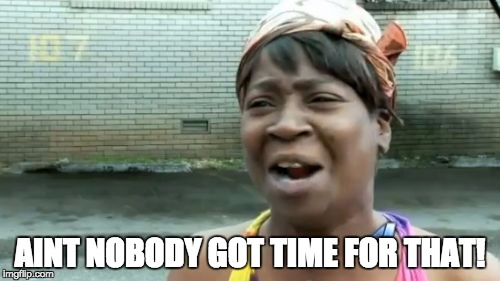 Let's, not.
After spending almost a decade in the industry spinning weddings, clubs, hedge fund parties, Burning Man, you name it, I sat down with a few other successful DJs and brainstormed a few tactics that would have saved us loads of time.
One of the quickest approaches we found to meet folks that are both willing, able to hire and pay you to DJ is by going to industry nights.
What's an industry night?
Where the Fish are
It's when members of the bar and restaurant scene go out for their weekend.
Don't waste months trying to meet promoters and bar managers while they're working, meet them in a casual environment where they're more receptive to meeting new people. Anyone can go to these. The simple fact that you're there is an implicit indication you're in the industry. And helloo, you're a DJ remember? Technically you are!
"How the heck do I know where to find them. I dont work in the industry!"
Just Google 'industry night & <your town name>' and see how easy they are to find.
…I'll wait.
If you're a dancing machine there are even industry nights posted regularly on Resident Advisor.
Biohacking Spontaneous Conversation
Small talk with just ONE person each outing and you'll eventually get to know a handful of promotors, bar managers and many other relevant people in the scene over time. Develop these relationships and you'll soon find yourself getting called to play out.
Make it fun by bringing a friend along. Challenge each other to say Hi as people order their drinks at the bar. Talk about low pressure, each person has an easy out as soon as they pick up their drink. "Have any go-to drinks when you come here?" It's that simple.
Still nervous as hell about going out?
Optimize your non-verbal communication. Imagine a string pulling your head upwards, roll your shoulders back while taking a deep breath and notice how your posture straightens. It communicates confidence. You'll also feel more confident! Now splash a smile across your face. "It's simple, but it's definitely not stupid. Smiling is an invitation to others to talk to you." It's a sign of confidence. Get this right, because what you first say never means a damn thing. Can you recall the first 60 seconds from the last time you met someone? Didn't think so.
Know that your first three interactions are throwaways. They're going to be rusty so accept it's going to happen and power through to the good stuff. It only gets easier the more you do it.
Chat with anyone, even the two awkward guys begging for someone to talk with them. No they're not literally begging, but their body language is. You know who they are. Beer held in front of their chest, eyes darting around the room looking around instead of talking with each other. This is an open invitation to walk up and say pretty much anything. They'll be relieved you came up and said hello!
Keep in mind that meeting new people is like a muscle, it improves with reps. It's going to initially be difficult so start with small baby steps. You might initially just go and grab drinks to familiarize yourself with the venue. Next time you say Hi to one person, ramping up from there.
The road less trodden
At the end of the day, you're not going out to meet people to get gigs. What? Yep. Picking up gigs not what you're looking to accomplish here. You're meeting people and developing relationships over time first and foremost. Opportunities will come down the line as a result of growing your network of connections.
You haven't earned the right to ask strangers to give you gigs. Don't be like other DJs. Pushy, egotistical, brash. Separate yourself by being different. Developing these connections will ensure more value long term for all parties involved and will help you stand out from a notoriously crass crowd.
Attending industry nights focuses your energy, your time, and increases the probability of developing a genuine connection w/ folks who will eventually love to help you. Provide value and support them in any way possible. If they're also a DJ, listen to some of their mixes online and comment, or show your support by attending gigs of theirs.
Enjoy what they're throwing down? Offer a drink to the DJ! Find out who they are and follow them on social media. Next time they're in your area, show your support and keep offering drinks. By the third or fourth time you do this, you'll have a conversation opener on a dead night. Follow-up a week or so later and see if they want to grab coffee/lunch/whatever. Build this relationship you'll have a successful DJ you can bounce ideas off of in your area. Eventually you might start getting offers for gigs, especially if you forward gigs over that you can't do yourself.
Pricing the market once you get called to spin
Bar and club gigs are different than private events, and prices between them will fluctuate wildly depending on your geographic location. Right now I'm in the process of refining a tool that will systematically tell you what you can charge each and every time based on all of that criteria. You will readily be able to tap into the knowledge of DJs who have made a living spinning & getting paid, combined with country-wide data based on events in YOUR area, all at the click of a button. FREE! Check it out here. And if you want to be the first to know about updates, sign up for my newsletter up at the top.